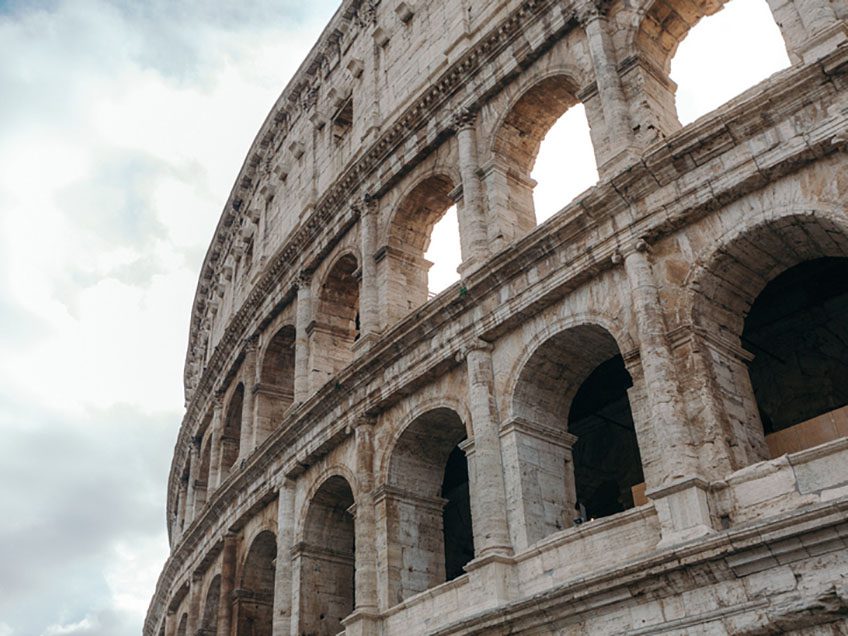 Just bring up the topic of annuities, and chances are you might have all sorts of reactions. The history of annuities shows that these guaranteed contracts have provided financial security and assurances for a long time.
Annuities didn't exactly pop up yesterday. In fact, they have been around for thousands of years, providing guaranteed income to pensioners, families, and individuals when they need it most. What's more, their guarantees can cover more than just lifetime income.
If you are wondering if annuities make sense for your retirement goals, a quick walkthrough of their history can give a good idea of their track record.
Here's a look at how annuities have provided crucial security, stability, and promises to millions of people across thousands of years of human history.
What Is an Annuity?
By definition, an annuity is a contract between an insurance company and a policyholder. It's not unusual for annuities to be referred to as "money-for-life" contracts.
You can start an annuity contract either by paying a one-time lump sum or a series of payments over time into the contract. In exchange, the insurance company promises to pay you a guaranteed stream of payments at a certain point.
This income stream is contractually guaranteed by the insurance company. It can last either for a set period or for the remainder of someone's life.
In fact, apart from Social Security, annuities are the only financial vehicle that can truly pay you a guaranteed income for life, no matter how long you may live.
Today, annuity contracts can also provide you with guaranteed protection from market risk, guaranteed growth, guaranteed death benefit proceeds, and even guaranteed protection for qualifying situations of long-term care or impairment.
These sturdy contractual guarantees have evolved over time as people's financial needs have changed and grown to more than just requiring income.
Annuities and Guaranteed Income in the Roman Empire
There are many forms of annuities, and they have evolved over time into the modern contracts that we see today. The concept of an annuity harkens back to the Roman Empire.
During those times, this idea of a guaranteed income stream was known as an "annua," which is Latin for annual stipends. In exchange for making a one-time payment, Roman citizens would receive lifetime payments each year from the annua.
The great Roman jurist Ulpian (170-228 AD) is credited with being one of the first dealers of annuity contracts in history. Not only that, he was reputed to have created one of the first actuarial life tables.
Just as U.S. government employees — and many other civil public employees across the globe, for that matter — are today, soldiers in the Roman Empire were given annuities as a form of compensation for their service.
Evolving Annuity Use in the Medieval Period
A form of annuities also saw use during the Middle Ages.
Tontines, which have also seen growing popularity in modern times for raising capital and distributing income streams over many people, were this annuity-like vehicle.
Kings and feudal lords used tontines to finance internal conflicts against one another, not to mention their overall war-going activity.
The Colonial Era
Annuities were used in the colonial era for the trade of goods between England and the Colonies.
A large number of annuity contracts were issued in England to benefit family members who still lived in England in return for raw goods that were shipped from the Colonies.
King Charles II used annuities to reward those who participated in the development of the Islands of Martinique and Grenada before there was a standard for money.
Brave New World, Same-Old Annuity Promises
Annuities continued their use from the Old World to the New World in North America.
In the United States, annuities came to light in the eighteenth century. In 1759, the Presbyterian Church started using annuities to provide a secure retirement for aging Presbyterian ministers and their families.
This financial protection was later extended to cover widows and orphans. In 1812, The Pennsylvania Company for Insurance on Lives and Granting Annuities was the first American company to offer annuities to the public-at-large.
Even Major U.S. Cities Owned Annuities
There are some other famous uses of annuities in American history. Ben Franklin, one of the most famous Founding Fathers, left two annuities in his will to the cities of Boston and Philadelphia.
In fact, Boston continued to get payments from Franklin's annuity contract until the early 1990s. Boston then chose to end the contract and collect the remaining lump-sum in the contract.
Continuing Use in Military Service and Business
During the Civil War, the Union often used annuities to reward military officers for their service in lieu of a gift of land. President Lincoln supported the use of annuities as a means of supporting soldiers that were injured or disabled from battle.
In 1905, Andrew Carnegie began the Teacher's Pension Fund, which gradually became the TIAA-CREF investment management company that many Americans know today.
A Growing Source of Protection and Stability
Growth in annuity sales picked up in the 1930s, when the American public was worried about financial stability and well-being in the Great Depression.
Many Americans also turned to annuities as a source of financial protection in the wake of World War I. Countless people were also concerned about overall financial markets' performance, prompting them to look at annuities as a place for financial safety.
Babe Ruth was another famous figure who invested in annuities. In fact, all of his money was in annuities, because, as he said, "I may take risks in life, but I will never risk my money, I use annuities, and I never have to worry about my money."
An Expanding Annuity Presence in America
TIAA-CREF unveiled the first variable annuity in 1952. And like Franklin, many other Americans continued to use annuities for different financial roles during the 20th century.
Babe Ruth relied upon annuities to avoid losses in the Great Depression. O.J. Simpson used the legally-advantaged status of annuities to protect his assets and income from lawsuits as well as creditors.
Even Ben Bernanke, former Fed Chairman, holds two annuities from his earlier career days in education.
Variable annuities have evolved considerably since their introduction by TIAA-CREF.
Many new features have been introduced since then, such as guaranteed income riders and death benefit riders.
Variable annuity owners now also have a wider selection of investment choices and dollar-cost averaging and portfolio rebalancing strategies. The mutual fund subaccounts that are used within variable contracts are now classified as separate securities.
Fixed Index Annuities Arrive on the Scene
Keyport, which became Sun Life of today, unveiled the first fixed index annuity in 1995, as an alternative to fixed-interest assets.
The fixed indexed annuity market has grown tremendously since then, as many retirement savers seeking higher growth without risking their principal found out about these instruments.
New Annuity Benefits for a Modern Era

Fixed indexed contracts themselves have also quickly evolved over time to become much more competitive. Many fixed indexed products available today have many features that were not available in the early contracts.
Income riders that you can turn on and off, and a much wider array of options for calculating how your annuity money earns interest, are among the benefits that can only be found in the current marketplace.
Do Annuities Make Sense for Your Situation?
Annuities have had a long and varied history throughout the passages of time. Their historical record is rich, long, and proven. They have provided financial stability and protection for millions of people over the centuries, and they continue to do so to this day.
So, does an annuity make sense for your financial situation? Are you thinking of how a financial product that has provided financial protection and assurances for over two thousand years might fit into your financial picture?
Ultimately, any annuity should have a clearly defined role in your financial plan, just as other asset holdings do in your plan.
Does the annuity solve for an income need? Provide guaranteed growth to counterbalance other growth-oriented holdings that have risk of loss and uncertain results?
Help protect your money so that you can use those savings for later goals or just have them handy? Will it enable you to leave a legacy to your loved ones when you are no longer here?
Planning for a Secure Financial Future
The annuity should solve a certain problem, or certain problems, in your existing strategy. Of course, problem-solving can mean more than just covering a gap in your plan.
It can also include improving someone's chances of good financial outcomes. That might mean helping you stay retired once you have left your full-time career and not having to go back to work unless you want to do so.
Or it might involve maximizing the lifetime income over your entire retirement that you generate from your portfolio, so you can enjoy a comfortable lifestyle.
All of these questions are good to ask and explore. An experienced and independent financial professional can help you walk through these "what-ifs," prioritize what is meaningful to you, and build strategies that let you accomplish those goals.
What if you are looking for someone to guide you? For your convenience, many independent financial professionals are available at SafeMoney.com.
Use our "Find a Financial Professional" section to connect with someone directly. You can request an initial appointment to discuss your goals and situation. Should you need a personal referral, call us at 877.476.9723.